Unichurch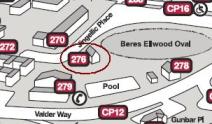 Our main meetings for the week is Unichurch and everyone is welcome to come! We spend our time here hearing from God's Word, singing, praying, and afterwards, we continue in fellowship at supper. Unichurch is a great place to get answers to your questions about Christianity or to meet other Christians on campus.
Unichurch meets at 7pm every Sunday in the Recreation Centre, which is behind the pool, on the accommodation side of the main campus. It is labelled as Building 276 in grid reference F4 on this (admittedly confusing) map of CSU. If you have any queries, contact us.
EQUIP (Ministry Training)
EQUIP is a chance to meet together, grow in our understanding of God and to learn specific skills that are useful in our Christian lives. EQUIP runs every Thursday from 4:30-6pm. There are three courses to choose from – more info is here.
Bible Study groups
There are also a number of Bible study groups organised through Christian Fellowship. They generally meet on either Monday or Tuesday nights from 7.30pm till around 9.30pm, including supper afterward. There are both single gender and mixed groups available to join. The various groups meet either on campus or in town, so if you come to one of the above meetings or contact us, we can find a group for you!
Fellowship of Overseas Christian University Students (FOCUS)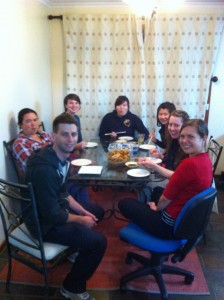 FOCUS Bible Study is run particularly for International students at CSU. It's a great place for finding out more about Christianity and meeting with other students. We get together weekly to have dinner, read God's word and join in fellowship together.
FOCUS Bible Study is held every Tuesday from 6-8pm during term time. Contact us if you would like more information.