Our annual Rethink Jesus mission is almost upon us! Check out the image below for what's happening, or jump on over to our Facebook event page.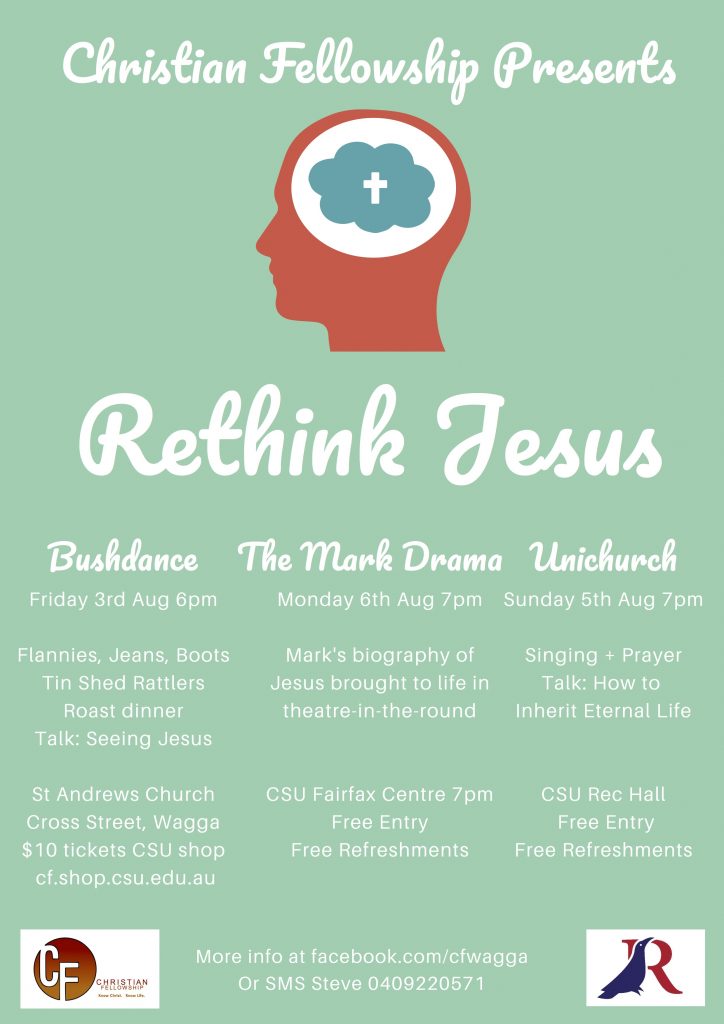 Christian Fellowship is a community of students at the Wagga Wagga Campus of Charles Sturt University.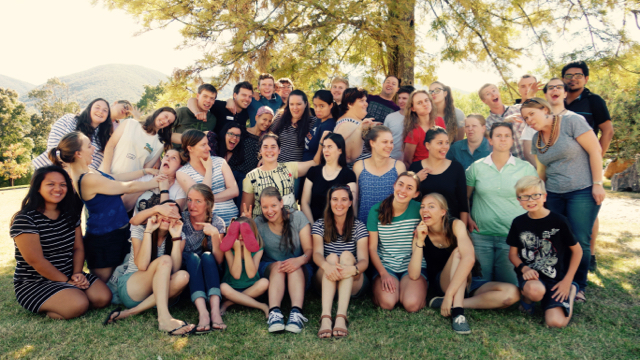 We are students from all sorts of backgrounds that share a common love of Jesus Christ and the good news he brings in the Bible. Here you'll find information about who we are, what we do and how you can contact us.
If you are a new or prospective student, make sure you check out 'New to CSU?' on the navigation bar up top, and find our latest Unichurch talks here.
What's happening:
Every Sunday Unichurch is on at 7pm, in the Rec Hall near the pool. We'd love to see you there!
'Like' us on Facebook to get all our latest info straight into your news feed!
Want to find us? Well, here are a few places that we'll be every week during term:
EQUIP (Ministry Training) –  EQUIP happens every Thursday at Building 14 (Wal Fife), rooms 101 & 102 (just up the hill from the library entry). We meet for afternoon tea at 4:30pm then run two courses from 5-6pm.
Where we're at in 2018…
:: Blokes Camp :: 27-29 April
:: Girls Getaway :: 5-6 May
:: Mid Year Conference :: 2-6 July
:: Rethink Jesus Mission :: 28-31 July