Scavenger hunt was held on the first Friday back this term, some certainly outrageous and colourful? Outfits. Every bible study group had great themes from fireman and ninjas to dwarfs and chefs and CF's own rugby and cheerleading team.
Events for this term include a Iron chef night for the Men on Friday 21st May, and Master Chef night for the women of unichurch on Saturday 22nd May. These will be two night of just hanging out, having a bit of fun and cooking up feasts to share.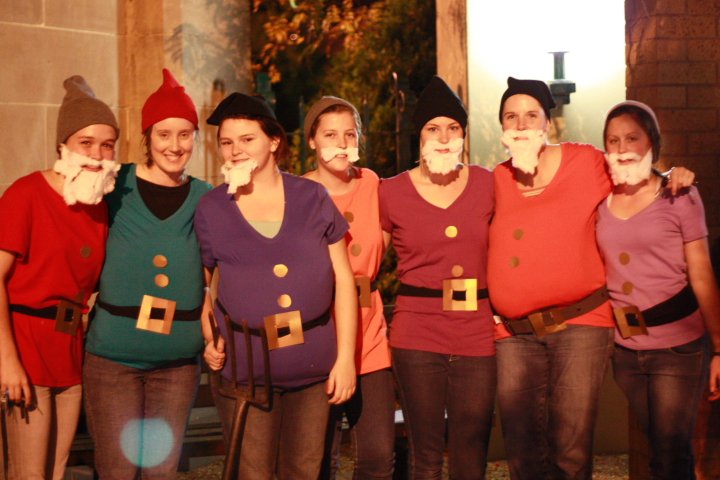 Don't forget to keep considering going to Mid year Conference (MYC). Our annual conference with the other CSU campus Christian student groups. This year we look at the topic of Holiness. What does holiness mean? Can you be holy? Or is it just something you call a bucket that's been repeated shot with a rifle and that Henry just cant fix?
Thanks to everyone on the music team who gave up their Saturday morning to learn more about serving God through music at church and have a bit of a jam session.
Prayer Meeting: Come to Ministry training centre on the 3rd floor of the library Thursdays at 1pm, where we meet for a time of prayer to God.
So until…
– we enter a yodelling competition, especially after the attempts made at scav hunt
– we all get wood fires and stock up on Benj and Simmo's firewood
– there is new carpet in the rec hall.
Grace.